Dr. Robert J Pound, DC. graduated with magna cum laude honors from Northwestern College of Chiropractic in Bloomington, Minnesota in 1994.
He was a national waterski champion, but was sidelined by significant injuries.
He discovered chiropractic and other rehabilitation techniques that got him healthy and he regained his national championship title and went on to compete professionally around the world.
His experience with his own injuries drove him to pursue a career in rehabilitation of
injuries.
He has owned and operated his clinic, Pound Chiropractic and Impact Medical for 23 years. Over that time, he has employed and implemented therapy from Massage therapists, Physical therapists, and Orthopedic medical doctors.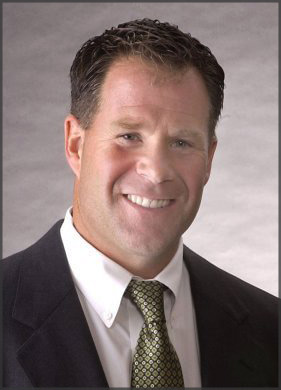 Personally Written Endorsement and Testimonial from Dr. Robert J. Pound, DC
As a Chiropractor, who has owned and operated a multi disciplinary injury rehab clinic for 23 years, I can say that Ballflow is an amazing system that really works!
Most people only remember the significant injuries they experienced in life. The truth is, that we all have had smaller things happen that we have forgotten about, that have caused injury to the body. This also includes too much sitting and bad posture. The most important thing to understand about any small injury to your body, is that it causes muscles and ligaments to go into protective mode, and shorten and harden to prevent further injury or tearing.
Unfortunately, if there is not proper rehab and lengthening back out of those muscles and ligaments, the result is "knots" or trigger points, and dysfunction of the joints or vertebrae. If there is shortened, hardened soft tissue, it not only causes discomfort, pain, stress, and headaches, but it alters the alignment of the joints causing wear and tear and further injury. 
Ballflow is the best home program I've seen to lengthen out the muscle and ligaments and restore normal function and mobility and get rid of pain and tension. Stretching alone is not enough. The ball compresses the tissue, thereby lengthening it out, in spots you can't get to any other way. It also brings fresh blood flow to very specific areas that have been neglected. 
Even if you get help from a professional, you need to be doing a program at home if you want to stay fit and healthy. I have met so many people that were so motivated and dedicated to health and wellness, but did not use correct technique, or did not rehab their injuries properly. This caused permanent injury and they are now limited and frustrated that they can't get as fit as they would like to.
Don't let this happen to you..
Get started on the program, have fun with it, and live life to the fullest!
Dr. Robert J. Pound, DC